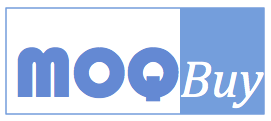 MOQBuy
APPLICATION
Complete the information below to request access to the exclusive MOQBuy Deals bulk purchasing platform.

After you have submitted your information, we will contact you within 24 hours (typically less than 2 hours) to let you know if you have been approved.

This site is intended for wholesale sales and most ITEMS ARE SOLD IN LOTS OR CASES.

If you don't see a Market that interests you, please let us know at info@moqbuy.com and we'll look for deals there too!!

We look forward to having you join the MOQBuy team!! Save 10%-50% over the best wholesale deals you are getting today!